A4 - Decorative Contemporary House Sign
The sign measures 280mm x 180mm which is the same size as an A4 piece of paper and easily viewable from 60ft away.
The Sign is a double layered sign, The coloured backplate is made from galvanised steel with a plastic coated finish, The lettering is added to the reverse of the Perspex front and creates the perfect appearance in all weather conditions.
Manufactured from the actual acrylic brand PERSPEX and NOT cheap acrylic like other sellers! Perspex is guaranteed for 10 years to hold its colour and not fade like cheaper acrylic brands.
We use AVERY DENNISON vinyl which is the best vinyl money can buy and lasts up to 15 years in all conditions including sea front dwellings.
The fixings we supply for this sign are Aluminium thick robust standoffs with various chrome plated / hard anodised finishes, Red wall plugs and 50mm screws.
Fitting this sign can be done by ANY individual who can operate a drill and will take no longer than 15 minutes.
To personalise your sign please view the options and examples below and take the time to study our text styles, then simply fill out the form above and add to your shopping basket.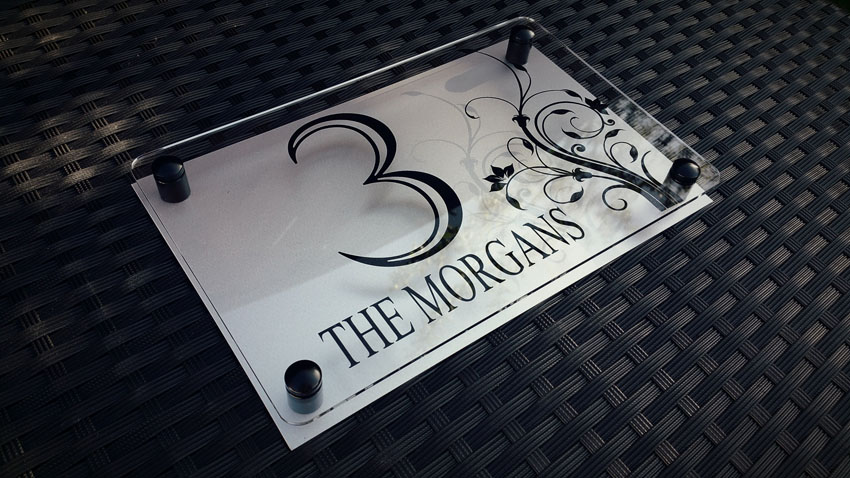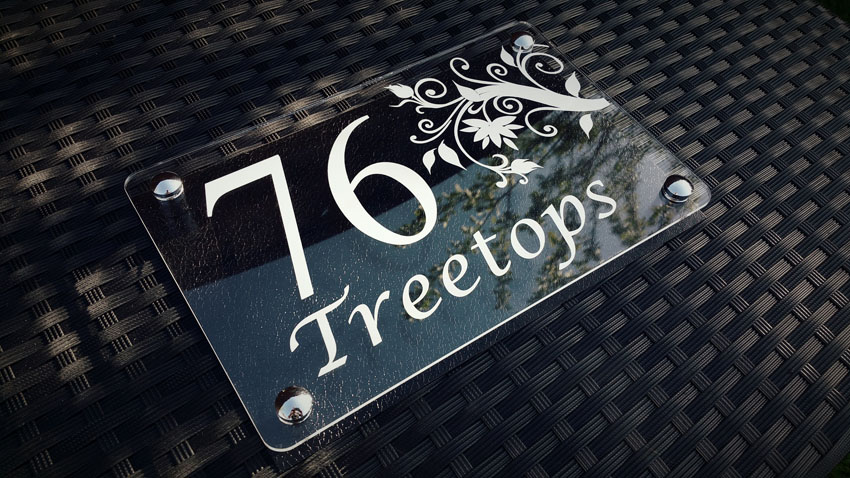 Current Reviews: 0
This product was added to our catalog on Wednesday 24 June, 2015.
Customers who bought this product also purchased...