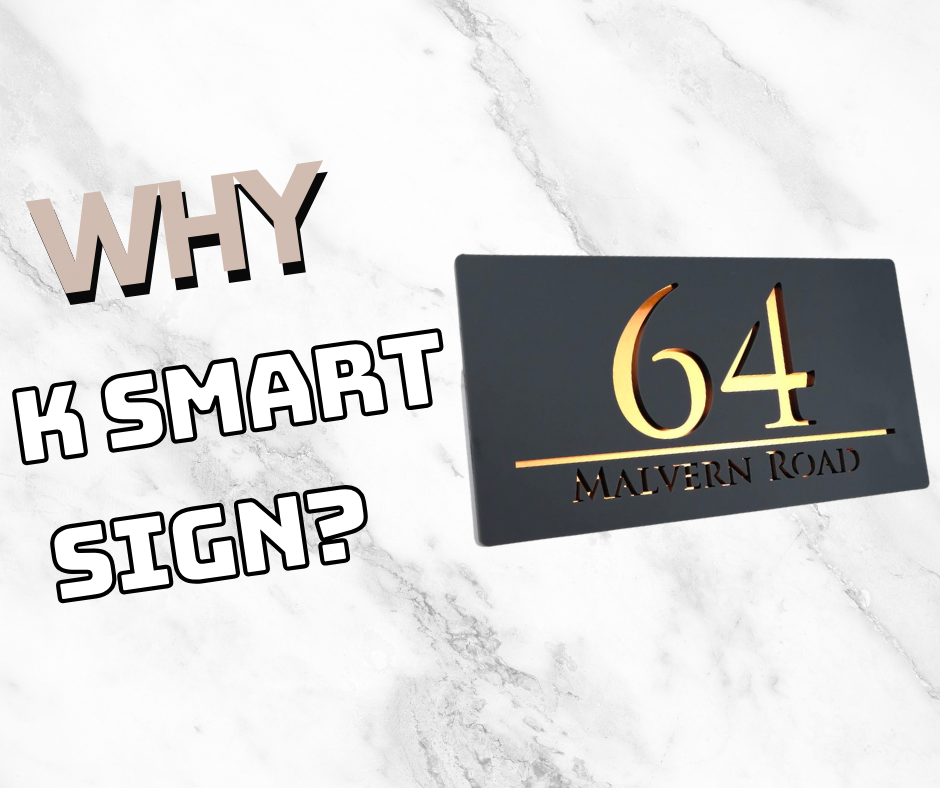 Why K Smart Sign - what sets us apart from other house sign companies? In this crowded marketplace, K Smart Sign emerges as a beacon of innovation, creativity, and unmatched customer satisfaction. Today, let's delve into what sets K Smart Sign apart from other house sign companies and why homeowners are choosing us to elevate the aesthetic appeal of their homes.
1. Next Day Delivery on house signs
We have next day delivery on our house signs if you order before 3pm - and it's FREE in the UK! Many of our customers often comment on how speedy our delivery service is, and how quick they are to receive order dispatch emails. Considering we're a personalised product, this is extremely rare - we are one of very few personalised product shops in the UK that offer this service!
2. Exceptional Customization of house signs
We understand that your house sign is a reflection of your identity and style. We don't just offer a range of templates; we provide an unparalleled level of customization. Our cutting-edge technology ensures that every detail of your design, is meticulously crafted to perfection. You can customise almost anything on our house signs -- you have a choice of front plate colour, back plate colour (ranging from e.g. white marble to rose gold mirror), font type, and sign size. If you'd like e.g. the street name bigger than the number rather than the other way around, we can do that too! If you're a business or you just don't want any numbers, we do that too!
3. Weatherproofing of house signs
Our house signs are totally weatherproof against rain, storms, thunder and more! We estimate our signs to last up to 15 years, particularly our newer and best-selling ranges such as Bellissima - which is why so many people recommend us to their friends.

4. Rigorous Quality Control on our house signs
Craftsmanship and precision is at the heart of what we do. Our team combines artistic flair with technical precision, ensuring that every house sign leaving our workshop is a masterpiece. Whether it's intricate laser cutting or our extensive quality control checks that we do on every sign, our dedication to quality craftsmanship is evident in every sign we create. This is exactly why we have over 16,000 positive reviews on Etsy alone.
5. Unparalleled Customer Service for our house signs
What truly sets K Smart Sign apart is our unwavering dedication to customer satisfaction. We believe in going above and beyond to exceed your expectations. From the moment you express your ideas to the day your house sign graces your home, our team is dedicated to making your experience smooth, enjoyable, and memorable. We also in talking to an actual human not just a chat bot, so our team is always on hand to answer your queries.



When you choose K Smart Sign, you're not just investing in a house sign; you're investing in a seamless, delightful, and quick experience. Elevate your home with K Smart Sign and discover the difference that exceptional craftsmanship and dedicated service can make.